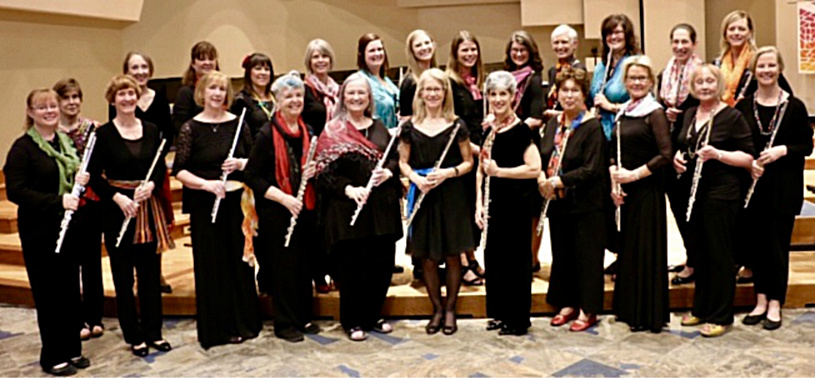 Rocky Mountain Flute Choir  Spring 2018
Founded in 1977 as the Alry Flute Choir under the direction of Amy Rice-Young, the current Rocky Mountain Flute Choir has 26 active members.  Members rehearse once a week on Monday evenings from 7 p,m. to 8:30 p.m. at the First Plymouth Congregational Church in Cherry Hills Village.  The choir rehearses from August through May and performs at least two free public concerts, one in the spring and one in the fall.  Additional private concerts are scheduled throughout the year.  If you are interested in joining us or would just like more information, please visit the Contact Us page.
The Rocky Mountain Flute Choir has been invited to perform at the National Flute Association convention in Salt Lake City this summer.  Below is a replica of the poster of this event designed by one of our members, Jeffrey Hsu, which lists the concert program.  Please visit the Upcoming Events page for additional information regarding this exciting performance!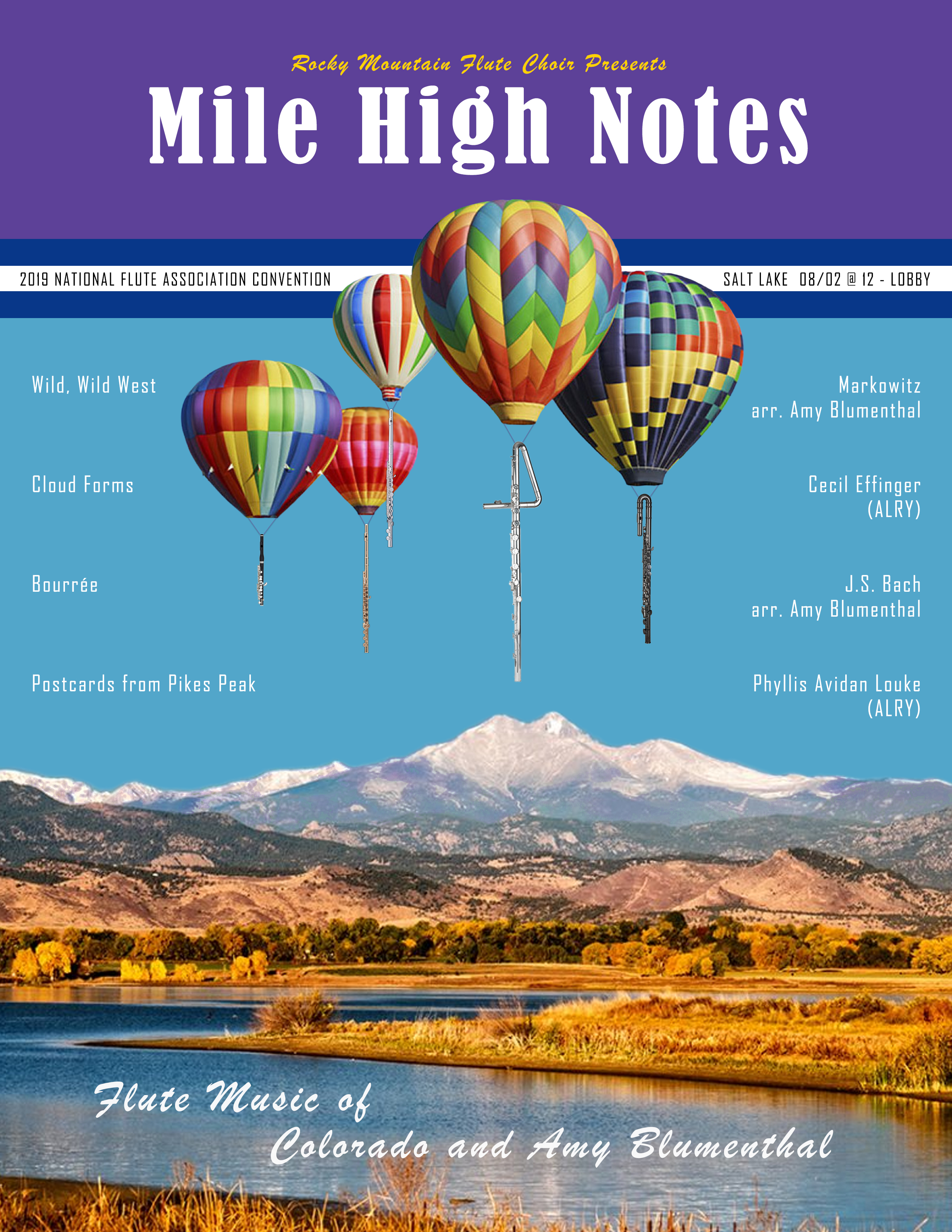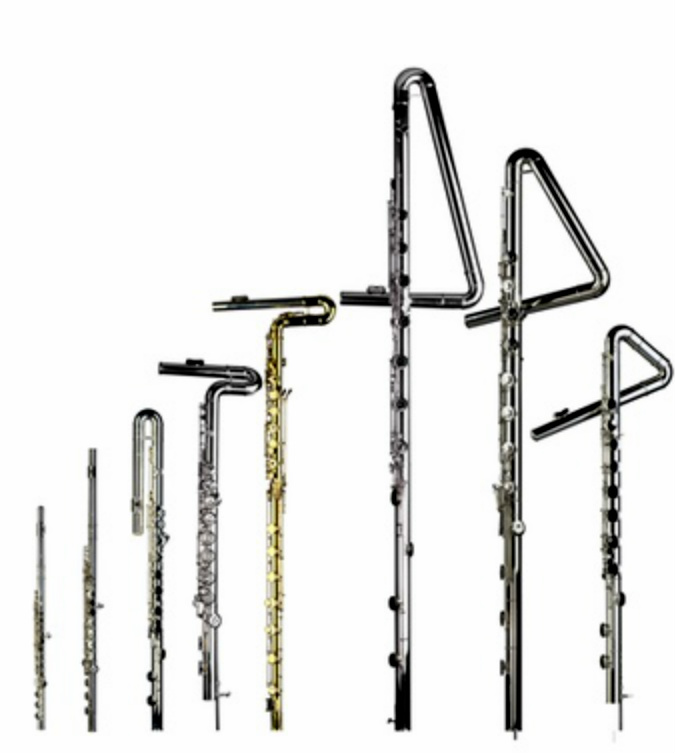 What is a flute choir?
Just as a vocal choir has a range of voices, so, too, does a flute choir. The most common flutes in a flute choir are piccolo, C flute, alto flute, and bass flute. Music is specifically arranged for a flute choir and can vary from sweet romantic to cool jazz to hot Latin and everything in between! The result is a tapestry of wondrous sounds and a delight for both the audience and the players.
We invite you to attend our next free performance. Please see the Upcoming Events page. We also hope you will attend our post-performance reception and meet and greet our flutists.
Meet our Players
The flutists who make up the choir come from diverse musical backgrounds.  The things they have in common are a love of music and performance as well as the desire to provide the best possible concert experience for their audience.
The photos and biographies of each member of the choir will rotate on a regular basis.  So, please return often to this page and see who is performing in the Rocky Mountain Flute Choir.
Vera Aaron: Bass Flute
Vera Aaron started playing the flute in the 5th grade and played through college. As a flute student of Amy Rice in the early 1980's, she became one of the original members of the flute choir, which at the time was very small and rehearsed in Amy's basement. Vera had about a 20 year break in playing the flute while she served as a nurse in the Air Force and raised her 3 kids. She currently works as a nurse for Jeffco Public Schools.
Stacey Simon: C Flute
Stacey Simon started playing the flute in 6th grade because she heard the band director gave out candy.  She went on to major in music performance in college. Through several cross-country moves, she has played in flute ensembles in Michigan, Florida, and Ohio before joining RMFC in 2013. Stacey is a sleep psychologist at Children's Hospital Colorado. She lives in Denver with her husband, Chris, their 3 children, Ben (5), Charlie (5), and Abby (3), and their dog, Scooter (13).