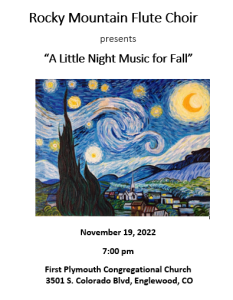 Mile High Notes Redux
Please plan on joining the Rocky Mountain Flute Choir on Saturday, November 19, 2022 at 7:00 p.m. at the First Plymouth Congregational Church in Cherry Hills Village.
Nominal cash contributions are always welcomed.  At the present time, we regret that we are unable to accept credit cards.  Representatives of the Rocky Mountain Flute Choir will be present to accept your donations and provide assistance.  The suggested donation is $5 per person. Because the RMFC is a nonprofit organization (501c3), your contribution is tax deductible.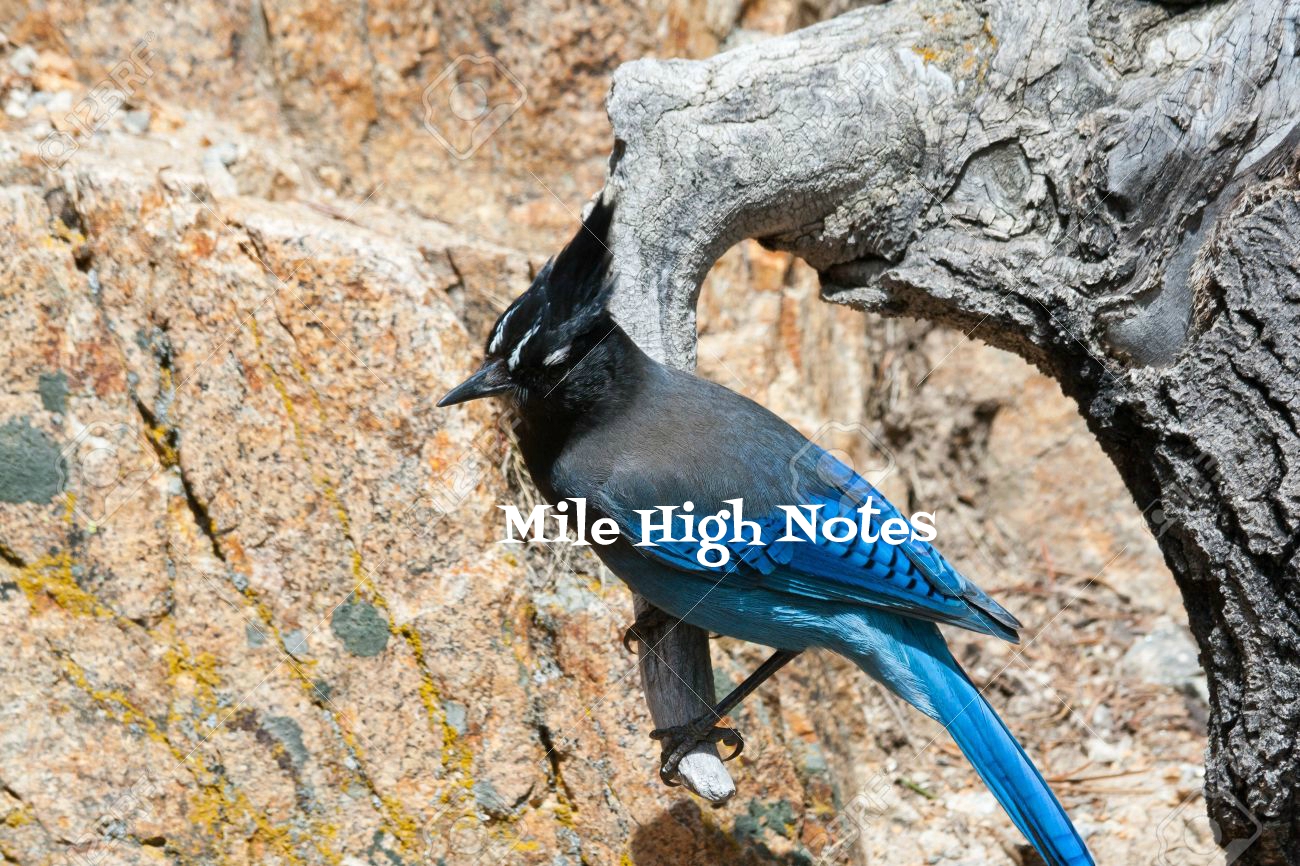 Mile High Notes
Upcoming Events
Christmas Concert
Monday December 12, 2022  7:00pm
Providence Presbyterian Church
18632 Pony Express Dr.     Suite 105
Parker, CO 80134
Spring 2023 Concert … a tribute to Debbie Freeland
Saturday May 6, 2023  7:00pm
First Plymouth Congregational Church
We will be premiering a very special piece commissioned from Kathleen Mayne, titled "Remembering a Friend". This piece honors the life of Debbie Freeland. Debbie was a pillar of the Rocky Mountain Flute Choir for many years. Debbie was known for her amazing piccolo playing, her kindness, gardening, and so much more.