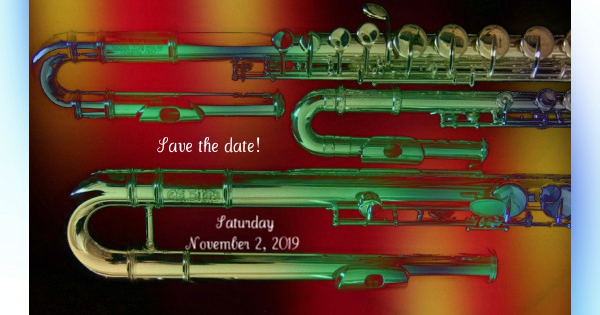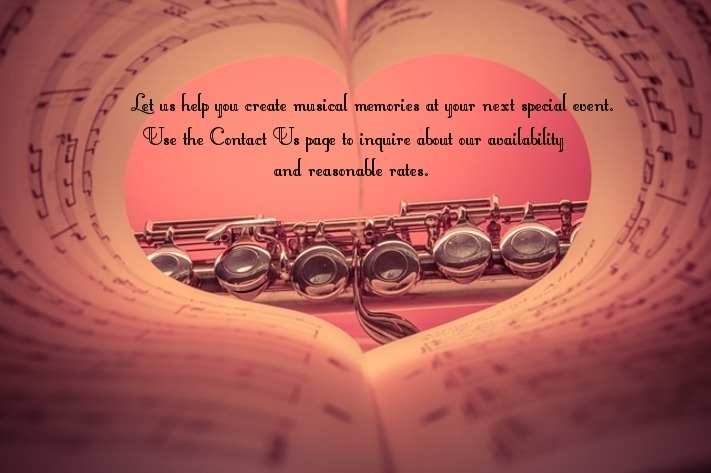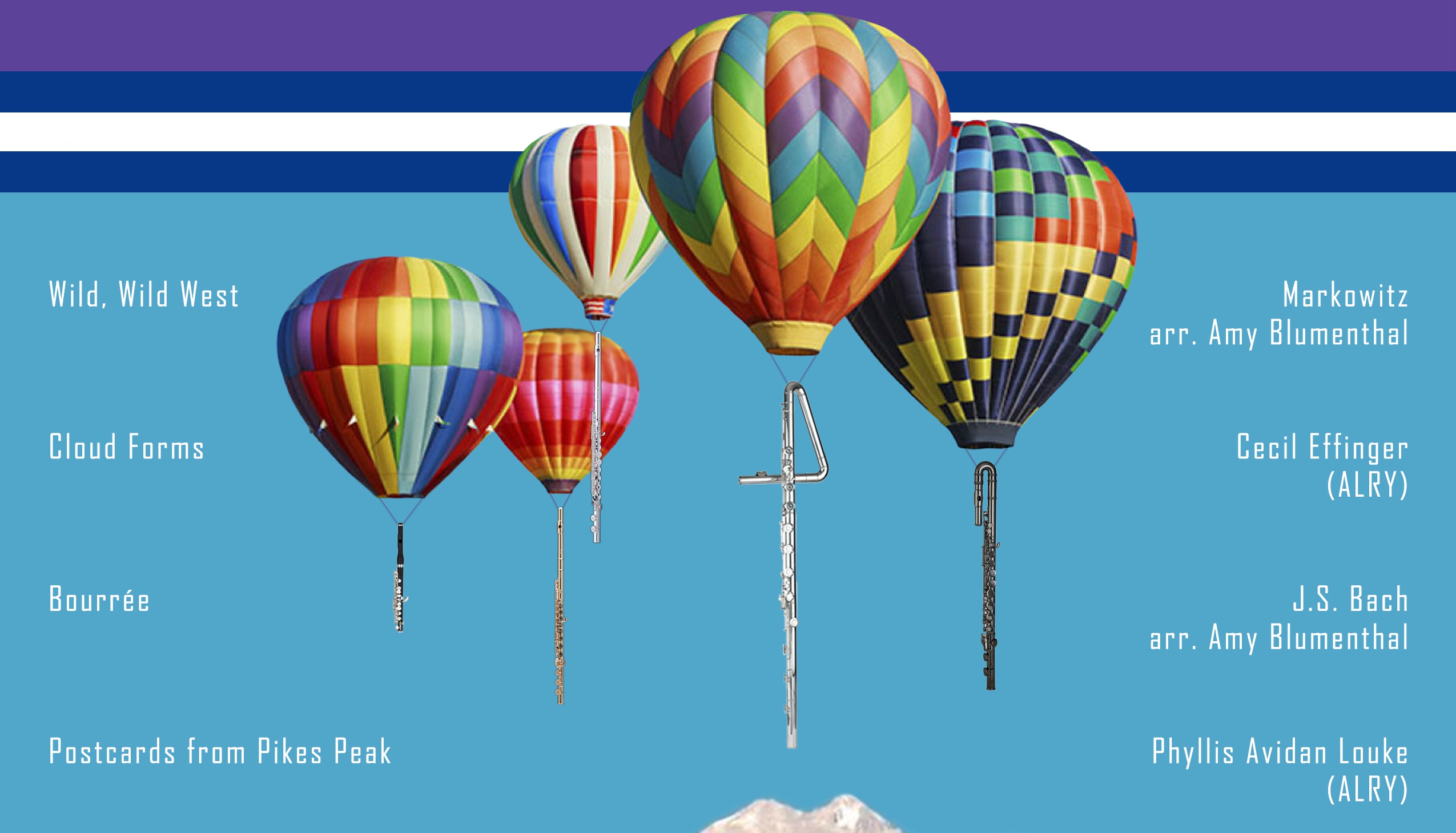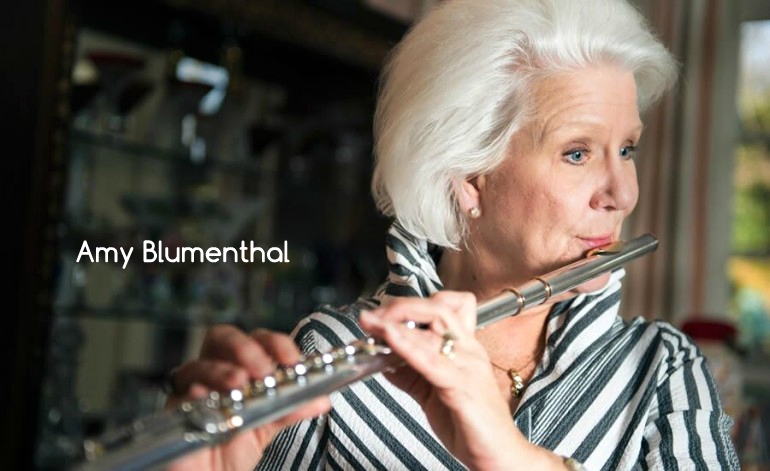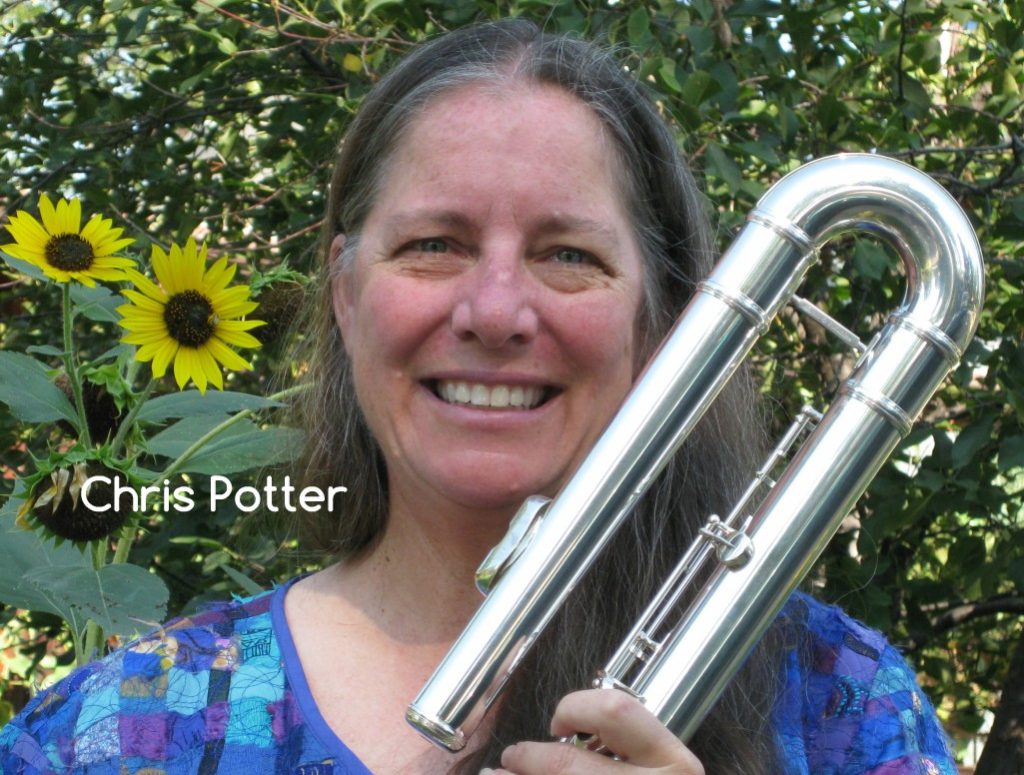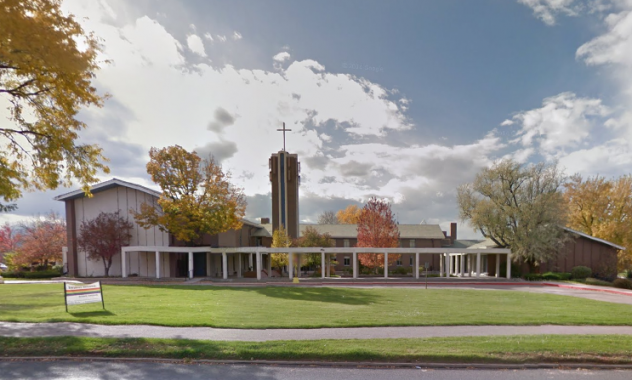 Future Events
Mile High Notes Redux
Please plan on joining the Rocky Mountain Flute Choir on Saturday, November 2, 2019 at 7:00 p.m. at the First Plymouth Congregational Church in Cherry Hills Village as we pay tribute to Amy Rice Blumenthal for her contributions to flutists throughout Colorado and beyond.  During her time in Colorado in the 1980's, Amy formed the ALRY flute choir.  None of the names that were originally suggested for the group were acceptable to all of the members, so she finally decided to use her own initials as an acronym:  Amy Lucetta Rice Young. Amy began arranging music for the ALRY flute choir because there was of lack of interesting music available for larger flute ensembles.  Amy also formed the ALRY Publishing Company in order to make flute choir literature more widely available.
The Rocky Mountain Flute Choir is an important part of Amy's legacy. RMFC will perform several of Amy's arrangements including two early pieces, Wild, Wild West and Bach's Bourree in addition to Postcards from Pikes Peak, commissioned by the Pikes Peak Flute Choir, and Cloud Forms which was written for the ALRY Flute Choir.
The Rocky Mountain Flute Choir is also honored to announce that the featured guest artist at this performance is Dr. Christine Potter.  She will perform Obstinato for Solo Flute (Alto and Bass) and Flute Choir.  Dr. Potter will also present this piece in Urayasu, Japan in March, 2020 for the International Low Flutes Festival.
Chris travels and performs extensively both nationally and internationally.  She plans to direct a Low Flutes Choir at the James Galway Festival in Switzerland for the seventh time next year.  She has commissioned and premiered many works for alto and bass flute as well as publishing a number of works available through Amazon. Her Alto and Bass Flute Retreats in North Carolina and Colorado are popular, and several members of RMFC have been fortunate enough to attend at least once.  When Chris is at home, she resides with her husband and daughter in Boulder, Colorado.
This promises to be an extraordinary event for a nominal cash contribution.  At the present time, we regret that we are unable to accept credit cards.  Representatives of the Rocky Mountain Flute Choir will be present to accept your donations and provide assistance.  The suggested donation is $5 per person. Because the RMFC is a nonprofit organization (501c3), your contribution is tax deductible. Please join us at our post-performance reception to meet Dr. Chris Potter, our flutists, and conductors.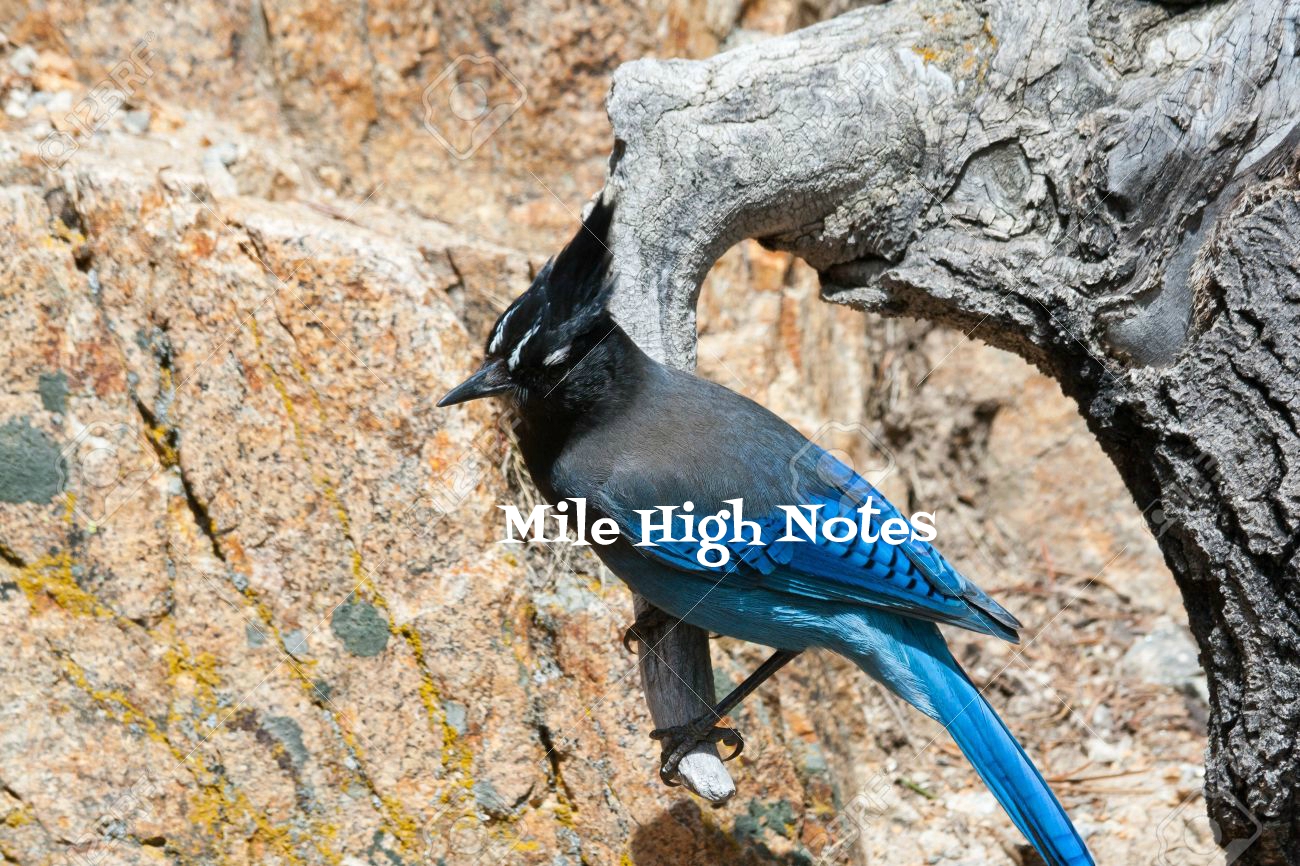 Past Events
Mile High Notes
We are pleased to announce that the Rocky Mountain Flute Choir has been selected to  perform at the National Flute Association Convention in Salt Lake City, Utah.  We will be performing on Friday, August 2, 2019 from noon - 12:30 p.m. at the Salt Palace Convention Center. The pieces we have chosen will honor our western heritage and pay tribute to our founder, Amy Rice Blumenthal.  Our concert, titled Mile High Notes, will consist of four pieces including Bach's Bourree, arranged by Amy Rice Blumenthal, and Cloud Forms, written by Cecil Effinger for the Alry Flute Choir when Ms. Blumenthal was the director. We will also play Postcards from Pikes Peak and Wild, Wild West.  The NFA received over 500 proposals from various groups wanting to perform at the convention this year.  We are honored and thrilled that we were among the few selected to play.  We look forward to seeing many old friends in Salt Lake City and making many new friends, as well.